What Do We Mean By "Salvation?"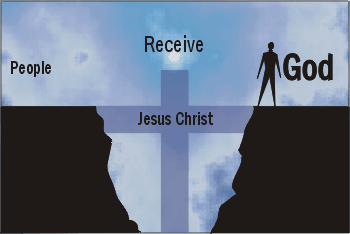 In a lecture entitled "New Perspectives on Paul," (delivered at the 10th Edinburgh Dogmatics Conference in August of 2003), scholar N. T. Wright offers this persuasive reading of the Apostle Paul's soteriology:
I begin where Romans begins – with the gospel. My proposal is this: When Paul refers to 'the gospel', he is not referring to a system of salvation, though of course the gospel implies and contains this, nor even to the good news that there now IS a way of salvation open to all, but rather to the proclamation that the crucified Jesus of Nazareth has been raised from the dead and thereby demonstrated to be both Israel's Messiah and the world's true Lord.

'The gospel' is not 'you can be saved, and here's how.' Rather, the gospel, for Paul, is 'Jesus Christ is Lord'…And, since the gospel is the heraldic proclamation of Jesus as Lord, it is not first and foremost a suggestion that one might like to enjoy a new religious experience. Nor is it even the take-it-or-leave-it offer of a way to salvation. It is a royal summons to submission, to obedience, to allegiance; and the form that this submission and obedient allegiance takes is of course faith.
What I appreciate most about Wright's reading of Paul is his recognition of the fact that Paul's doctrine of salvation is grounded, not in a conceptualization of a linear system or a dramatic religious experience, but in the cosmically-significant resurrection of Jesus Christ and in his comprehensive Lordship over all creation.
In my own preaching, I confess that I am prone to reductionism concerning the salvation that God has made possible in Jesus Christ. All too often, I reduce that salvation to a matter of intellectual propositions, epigrammatic platitudes, and pietistic behavioral instructions which, if embraced, will enable people to "get saved" (so to speak) or "to know Jesus Christ as their personal Lord and Savior."
Please don't misunderstand me here. I am not suggesting that salvation in Christ is not a deeply moving religious experience or that the Lordship of Jesus is not something that can be personally and individually held. But the problem with so much of my treatment (and the church's treatment) of salvation is that, when we limit ourselves entirely to a theological nomenclature like "getting saved," we reduce salvation to yet another possession that is ours to claim, use, and even manipulate (which, I suppose, is capitalistic hubris at its most ecclesiastical). Likewise, when we make salvation solely about "knowing Jesus Christ as personal Lord and Savior," we reduce salvation to a purely individualistic accomplishment ("I come to the garden ALONE…"), thereby diminishing the communal emphasis that Scripture always seems to see as being connected to the Lordship of Jesus.
Again, I want to be very clear: I believe that salvation in Jesus Christ is deeply personal, and it certainly demands a decision on the part of individual sinners. But, if Wright is correct in his reading of Paul, then we are compelled to recognize the more comprehensive nature of the proclamation that Jesus is Lord. It is a Lordship that covers, not only individual souls, but entire communities of believers. (How might such a recognition help us to see the church, not simply as an institution, but as the community that Christ is saving and sanctifying on a daily basis?) It is a Lordship that encompasses, not only human beings, but all of creation. (How might such a recognition help us to reflect theologically on the matter of environmental care and the treatment of animal life?) It is a Lordship that depends primarily, not on our decision to embrace or reject it (as important as that decision is) but upon the profligate grace of an incarnating God who refuses to allow history to remain random and unredeemed.
All of this might be more than you want to tackle as the weekend begins. I can certainly appreciate that. But I simply wanted to give a "shout out" to N. T. Wright and his willingness to see in Paul a broader and more comprehensive soteriology than the church often preaches.