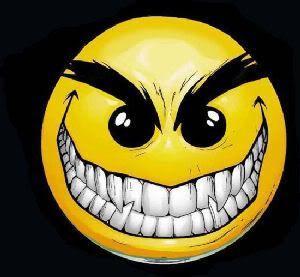 I have recently become enamored of the music of Regina Spektor, a Russian-born, New York-educated singer/songwriter, whose lyrics are refreshingly evocative and whose musical style calls to mind the artistic eclecticism of Tori Amos and Joni Mitchell. Interestingly, when asked to name her primary influences, Spektor is quick to mention The Beatles, Bob Dylan, Billie Holiday, Radiohead, Tom Waits, and Frederic Chopin. Spektor's songs reflect the diverse musicianship represented by this list of artists.
Yesterday, while driving home from a week of holy conferencing in Grove City, Pennsylvania, I spent some time listening to "The Spectrum," which is one of my favorite channels on satellite radio. It was during that drive home that "The Spectrum" introduced me to one of Regina Spektor's most recent songs. Entitled "Laughing With," the song is the most starkly theological portion of popular art that I have encountered in a long time. If you have a few minutes, give a listen to "Laughing With" here.
The song borrows its sentiment from the old adage, "there are no atheists in foxholes," but gives to the sentiment new poetic expression—the kind of poetic expression that makes clear that some of our "foxholes" are deeply familiar and immensely personal:
No one laughs at God in a hospital.
No one laughs at God in a war.
No one's laughing at God when they're starving or freezing or so very poor.
No one laughs at God when the doctor calls after some routine tests.
No one's laughing at God when it's gotten real late and their kid's not back from that party yet.

No one laughs at God when their airplane starts to uncontrollably shake.
No one's laughing at God when they see the one they love hand in hand with someone else and they hope that they're mistaken.
No one laughs at God when the cops knock on their door and they say 'We've got some bad new, sir.'
No one's laughing at God when there's a famine, fire or flood.
Spektor, who is Jewish by birth and who has never publicized a personal adherence to a particular creed or set of doctrines, seems to be reminding her audience that there are moments in the human pilgrimage in which one's mortality (or the mortality of those one loves) becomes so unsettlingly and terrifyingly clear that, at least for a moment or two, cynicism about the possibility of the Divine gives way to a desperate—and perhaps even unarticulated—reverence and hope for that which is beyond us.
In my own ministry, I have found this to be true on a number of different occasions. I have been frequently surprised, for example, by self-desribed "agnostics" or "atheists" in hospital beds who have grabbed my hand tightly and called upon me to pray for them just before their open-heart surgery or in the recent aftermath of their cancer diagnosis. I have stood in funeral homes with seemingly hardened cynics whose hearts suddenly became soft enough to acknowledge the possibility that death somehow bears witness to the reality of the One who is the Resurrection and the Life.
Please don't misunderstand my point. I am not suggesting that all moments of life-threatening crisis lead to sudden conversion. In fact, in many of those moments, I have heard people curse God for what they perceived to be God's absence or cruelty. But Spektor is right about this much: Irrespective of one's theological persuasion, none of the people in life-threatening crisis whom I have encountered were laughing at God in those moments. None of them were reducing God to a theological debate or a casual afterthought. In moments of tearful mortality, it seems that God has a way of becoming very serious business.
And yet, as Spektor reminds us in the rest of the song, people of faith have a proclivity for "laughing" at God in a different way—by transforming the Gospel into a self-serving formula or by making the Holy Other into little more than a means to our personal ends:
But God can be funny
At a cocktail party while listening to a good God-themed joke.
Or when the crazies say he hates us and they get so red in the head you think that they're about to choke.
God can be funny
When told he'll give you money if you just pray the right way.
And when presented like a genie
Who does magic like Houdini
Or grants wishes like Jiminy Cricket and Santa Claus
God can be so hilarious
Ha ha
Ha ha
When I heard these lyrics yesterday, I found myself suddenly convicted of the myriad of moments in which I have, in essence, laughed at the holiness of God, mocking the very One who breathed life into the universe and life into my lungs.
Case in point, yesterday morning, I had the honor of being present for a Service of Ordination in which I sang hymns of praise as passionately as I could, prayed with conviction, stood with ordinands who offered themselves to the covenant of ministry, and opened my heart to the proclamation of God's countercultural Word. In those moments of worship, I felt an intimacy with the presence of God that I wanted to preserve for ever.
Less than two hours later, as I drove home, I found myself deliberately creating in my thoughts a disparaging laundry list of all the things about the time of conferencing that did not suit my personal taste. It was a list that led me down a highly critical road against some of my brothers and sisters in Christ. In the privacy of my thoughts, I was quick to denigrate them for all that they did or didn't do, for all that they said or didn't say. As you might imagine, none of the criticism was constructive, since the people against whom I was offering it were not present to receive it or offer their perspective.
In less than two hours, I had moved from reverence to mockery. In less than 120 minutes, I had left behind the intimacy with the Divine that I had experienced in the ordination service and returned to the comfortable sin of unbridled negativity and disparagement of others.
I am not certain of how to describe the specifics of how such a transition happens so quickly. But, metaphorically speaking, such a journey is tantamount to the kind of unholy laughter at the Divine that Regina Spektor describes. In a sense, by moving so quickly to unbridled negativity in the aftermath of the ordination service, I was, to borrow Spektor's poetry, crafting my own "God-themed joke," in which my brothers and sisters were the punchline. I was reducing God into a comedic "Houdini" who appears whenever I feel like being reverent but who disappears whenever I want to be less than reverent.
So, in a strange way, Regina Spektor's "Laughing With" brought me back to a spirit of reverence and holy awe, thereby making clear the fact that Jesus Christ is creatively at work, even in the artistry of people who may not yet be willing to acknowledge that it is Christ who inspires them.
My prayer is that, when I am tempted to trivialize or mock the Divine, my thoughts will be drawn to those moments all around me in which no one appears to be laughing. Because, after all, in the words of Regina Spektor,
No one's laughing at God when they've lost all they got and they don't know what for.
No one laughs at God on the day they realize that the last sight they'll ever see is a pair of hateful eyes.
No one's laughing at God when they're saying their goodbyes.
3 Responses to "Unholy Laughter"



Eric, did you ever watch time-lapsed photography? well that's what your post reminded me of. We watch and wait for a beautiful flower to open, watching the bud form, watching it as it slowly opens and then there it is in full splendor,and we are transfixed at its beauty. But, just as quickly the petals fall and all that is left is a dead, wrinkled up stalk. But I look at another bud forming and just about to open, and I remember the beauty of the flower. That is what Annual Conference was for me. Of course there were those moments and things that were said that did not sit right with my soul, but then I quickly looked at the new flowers forming, the elderly delegates and pastors who come faithfully every year and become totally involved in the proceedings. I looked and listened to the words of the music and totally involved myself in the Scriptures that were being read. I saw the awe and wonder in the faces of the new delegates who were there for the first time and listened to their joy and excitement. I looked at those who were just beginning their journey as elders and deacons and saw their devotion to Jesus Christ. I looked with selfish pride at our Bishop and our Cabinet and just imagined the hours and hours spent in prayer over our Districts and our Conference. So yes, we can become cynical quite easily when we look at the dead flowers all around us, but praise God there are so many new buds forming and new flower opening all of the time. Thank you for referencing this song. It speaks quite loudly to all of us. Blessings, Louise




Louise, such a beautiful visualization of hope!




Hi Eric,

Very profound and thought provoking. Thanks so much for including the words and the You Tube for those of us who are marginal in computer usage!
God's Peace to you and your family.
Betsy
Leave a Reply